What factors should you consider in the top nursing schools? The first thing you have to figure out is if you actually want to go to one of the nation's top nursing schools or if you want to go to a nursing school that's a top choice for you. In either case, graduating from a great nursing school can polish your resume, boost your credentials, and open doors to better jobs and higher salaries.
If you're just looking for the best nursing schools across the country, then you're more than likely heading to the East Coast. As of 2019, the best nursing master's program was offered by Johns Hopkins University, a private school in Baltimore Maryland. Duke University of Durham, North Carolina followed closely on the list, as did Emory University of Atlanta, Georgia and the Philadelphia campus of the University of Pennsylvania. The West Coast finally shows up at number five thanks to the University of Washington in Seattle.
If you're just looking for a nursing school that would be a top choice for you, then you should know that most major cities have a nursing school. Location is certainly going to be a consideration as you decide or figure out how far from home you're willing to be. Weight the pros and cons of urban schools versus more rural ones. A big school can offer things like mentoring, external training, and even time in hospitals or venues that you might not otherwise have access to. A smaller school, on the other hand, can provide far more personalized approaches, possibly even with smaller class sizes and more instructor attention.
Accreditation matters, and any schools you look at need to be accredited by one of the two national general nursing organizations. One is The National League of Nursing Accrediting Commission. The other is The Commission on Collegiate Nursing Education.
Also look into the clinical rotation program of the school, because you'd like to get as much hands-on experience as you're able to while you are going through your training.
Examination success is an understated factor in looking at nursing schools. How many over their students wind up passing the NCLEX exam will tell you how well-prepared their students are.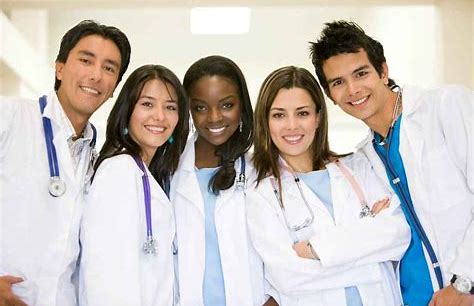 Tuition is the final factor to take into consideration. The tuition levels at nursing schools vary a lot, so you need to look for how much education you can get for a minimal monetary investment.
Having said that, don't let high tuition levels scare you off from a school that you want to go to though. The traditional student aid routes are typically open to most nursing schools. Also, the growing nursing shortage of recent decades has created a lot of opportunities and chances in terms of educational funding that you can stand to benefit from. Inquire about work-study programs and financial aid, and make sure you check with any local hospitals or organizations to discover what scholarships are out there that you can possibly apply for. The help is out there.