Travel nursing jobs are one of the hottest prospects today for people who love the outdoors and want a change of scene. It is a great way to combine your love of the great outdoors and the medical care profession. You can be a nurse in a huge variety of medical facilities all over the country, helping to make sure that everyone has the high quality health care that they need. You can even choose to travel abroad, seeing parts of the world that most people never get to see. The job opportunities are endless!
Travel nurses need to be flexible and adaptable because their next travel assignment may take them hundreds of miles away. They need to be willing to learn the ways of a new place and be open-minded to the different cultures and settings. In addition, they must be able to balance family life and other obligations. In addition, they should be good communicators. Travel RN jobs demand a lot of flexibility, so travel nurses should consider their schedule carefully.
Travel nurses are hired on a contract basis by healthcare organizations. These assignments typically last from four to 26 weeks and may take place across the country. As a result, travel nurses can set their own schedule and choose where they work, and they can gain valuable experience in different types of health care facilities. The benefits of working as a travel nurse are numerous.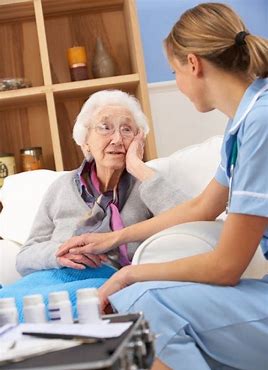 Typically, travel nurses must have a degree in nursing from an accredited program, at least 1.5 years of experience in a specialty, and a current nursing license in the state where they wish to work. Some states require that travel nurses have CEUs in HIV awareness or pain management. To avoid this issue, make sure to check off the CEU boxes for your state of residence and state of work. Travel nursing agencies may also require nurses to have Advanced Cardiac Life Support (ACLS) or Basic Life Support (BLS) certification. Some agencies may reimburse or help with these fees. Additionally, travel nurses may be able to earn more by working local per diem shifts or extra shifts.
Travel nurses are encouraged to bring their families with them. However, it is important to remember that housing can be a challenge when you have pets. Many of the travel nurse housing provided by agencies is not pet-friendly and may be too small for your family. If you're taking a family along with you, be sure to secure separate housing, and tell your recruiter about this.
Many people who choose to travel nursing jobs have never considered this career option before. They assume that travel nursing will be a dead career just because they never thought that they could be a travel nurse. However, there are many advantages of travel nursing, the first one being the tremendous growth opportunities available in the travel nursing field. There are more positions opening and more nursing companies willing to hire you than ever before. If you love being with patients, helping them to recover and make sure that they stay healthy then travel nursing jobs are a great way to go.
When looking for travel nursing jobs, it is important to know exactly what you want to do. There are a lot of different jobs available in amazing locations. You could become a travel nurse who works for AMN Healthcare, who travels around the country helping to provide health care to the elderly or sick. Or, you could choose to be a clinical nurse specialist who travels to foreign countries to teach the English language to young people. If you have skills that you can bring to the job you are looking for, then it could even be a very satisfying travel nursing jobs experience.
Another option is to travel overseas to become a doctor working in top-rated hospitals. You would find that there are many different positions for you to apply for in this field. You could work in a hospital or medical facility, doing both administrative work and actual patient care. This would allow you to experience the life of a hospital as a traveling nurse and would allow you to gain valuable experience for your future travel nursing jobs. It would also give you great insurance benefits and amazing compensation packages…not to mention stipends for housing. You are really pampered as a travel nurse.
Of course, there are travel nursing jobs available for those with more specific talents. If you are good at swimming and enjoy being in the water, then you could consider becoming a lifeguard. If you love animals, then working with exotic animals might be a good opportunity for you. You could also travel the world and be a veterinarian. The possibilities are almost endless. You just need to decide what type of person that you want to be before starting a travel nursing job search.
A travel nursing jobs search can be made easy by using the Internet. There are many websites out there dedicated to providing information on where to find travel nursing careers and travel jobs. You will want to take the time to look through this information to ensure that you are making the right decision. After all, you want to be able to find something that will meet your personal qualities and interests in the areas you are interested in. As well as working for an amazing company and a great corporate team.