Many employment agencies and job search analysts have identified nursing to be one of the most sought after occupations for the next few decades. There are a dozen different kinds of nurses and they are in demand all over the United States and worldwide. The healthcare profession is also one of the highest paying with long-term excellent job satisfaction in the entire industry. Getting into nursing is a good idea if you have some of the following characteristics. Plus, following are some tips on finding nursing school scholarships as well.
Basic Attributes Of The Best Nurses
Being a great listener is probably one of the most important things that can help a good nurse. Patients need to be able to talk to their nurses to explain where the pain is and other problems associated with their care. After that, being able to communicate between the doctors, X-ray techs, lab techs, and patients is of top priority.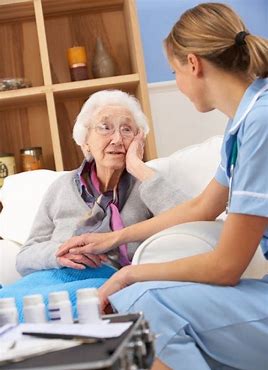 Nurses must be very empathetic and caring while still being able to be the stable one in the room. There are always going to be difficult moments in the healthcare field and nurses will be on the front-line so they have to be emotionally stable while still caring and compassionate.
A high attention to detail, especially when administering medications, is imperative for the safety of the patients. Being able to notice small changes in a patient's behavior or condition is also helpful to know how certain medications are working, or not.
Being able to work long shifts in a hospital environment is also important since many nurses will start out there before they move on to other levels and types of nursing. Many hospital shifts run 12 hours and breaks are when you can get them during busy times.
Where To Look For Nursing School Scholarships
When you first take an interest in becoming a nurse, there are a couple of places that can be very helpful with information. Of course, the internet is full of pages of good info but it's sometimes hard to separate the sales pitches from the truth.
On the other hand, your local community college job counselor will be able to sort through a lot of the noise and point you in the right direction. Even if you don't plan on going to a community college, they do have great counselors willing to help you.
Some private schools can also assist in finding scholarships and it's a good place to look. Some of them are connected to certain programs and can assist their students in finding the right funding.
When looking for various ways to fund your education it's important not to overlook any, especially those that might be right under your nose. Local schools and colleges sometimes have their favorite scholarship sources that they are happy to share.
Online nursing school scholarships should also be explored. Make sure that you take your list of prospects and look through the independent customer reviews that you can find online. By reading what real students have written about the various programs you can eliminate some of the dishonest ones and spend your time working with real providers with good reputations.