Decades ago, many people chose their careers by looking at the amount of money they could earn or some other disconnected method that would lead to a life of unhappiness at work. Nowadays, people are encouraged to take job profile tests at their local college to help them determine the types of occupations that they would be best suited for based on their personality and abilities. A nursing career is one that certain people excel at because it's in their heart already and the job fits how they are. Here are the most common attributes of a great nurse and the different types of nursing jobs you might be interested in.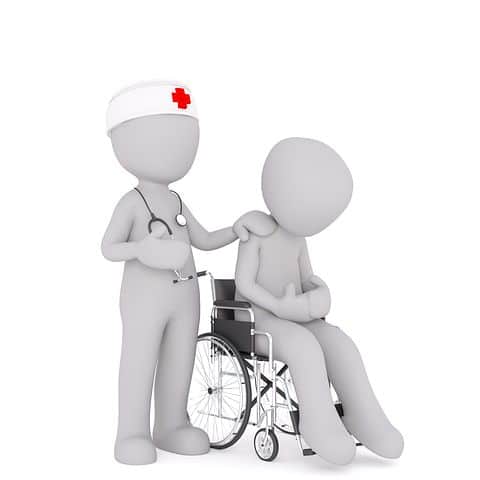 The Personality Profile Of a Great Nurse Being able to communicate with all types of people and comfort them is at the core of being a nurse. Nurses are at the front-line, working directly with the patients, doctors, lab techs, and other health care professionals. It's the nurse's job to explain every procedure in detail at the level of understanding of the patient. So if the patient is 5 years old or 75 years old, they'll need to be able to adapt their communication skills to listen to and speak to all types of people from all walks of life. They will also need to be very empathetic when dealing with the pain of both the patients and family members as well.
At the same time that they are helpful and caring, a good nurse will also have to be very stable. They can't be the one that's falling apart emotionally when something bad happens. This can be difficult since the occupation will always have emotionally charged outcomes. There must also be an extreme attention to detail since giving the wrong medication in the incorrect amount could be detrimental to the patient and even lead to death. Mistakes in other occupations aren't nearly so critical as they are in nursing.
A nurse will also have to be fairly physically strong in order to help patients get up and down, while enduring long shifts, sometimes up to 12 hours, on the job. Knowing the right way to lift and being physically fit are an important part of the job. As is being a quick thinker, problem solver, and ready to respond at a seconds notice. If That's What You're Made Of Here Are The Types of Nurses A nursing career in any specialty will be in demand for the upcoming future according to many online job analysis companies. The reasons for a lot of the demand is the slowly aging population of the United States which will require many thousands of nurses at all levels of education.
The most in demand are the registered nurses that usually have a Bachelor of Science degree in Nursing. This will usually take about 3 to 4 years depending on the school and several other factors. Some nursing schools go all year 'round without taking a summer vacation and this allows for faster completion to reach the degree. Registered nurses come in hundreds of specialties like pediatrics, surgery, emergency care, elder care, cancer care, and you name it.
The next most in demand is the licensed practical nurse. These nurses usually are required to work under the direct supervision of a registered nurse or doctor. They can administer medicine, check all of the vital signs, and other important tasks. Lots of the LPNs use this level to get started and then go on to become registered nurses.
After those two popular nursing degrees, there are also travel nurses that work all over the country and internationally where they are needed. Then nurse practitioners that do many of the tasks of a licensed physician in areas where there are limited numbers of doctors available. If nursing is to be what you are destined to do, you can't go wrong by checking at the local college to see what programs are available.
There are many starting courses that can be used for any type of nursing and then you can diverge as you start to see what interests you most in each specialty. Either way, the pay is great and the people incredible in nearly every way.