When you are considering enrolling in nursing school, it can be a very stressful time as well as a very exciting time. This is one of the most important decisions that a student or adult will make when they are ready to make a career transition. With the cost of tuition, living situations and nursing degree options on the mind of nursing school applicants, the last thing they may want to think about is picking the top nursing schools to apply to.
If you are about to start applying for nursing school, you do not have to worry about finding the college or university that is best for you. By avoiding these three mistakes, you will set yourself up for success. However, before you apply, it is important that you do some homework. There are several mistakes that you will need to avoid when you are trying to find the perfect school to start your educational journey.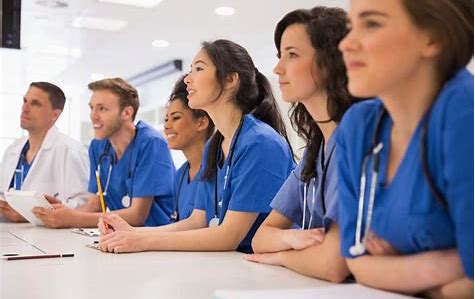 Not Knowing What You Are Looking For In A School
Before you start looking for colleges, you will need to take some time to really think the type of nursing school you are looking for. What schools are you interested in that offer the curriculum that you want to study?
For example, think about factors such as:
College size
College location
Living arrangements
Social activities
Examine the accessibility of the professors in the nursing program, the quality of research materials available, class sizes, computer labs and other factors that are essential to your specialty.
You will then need to visit the campuses that pique your interest so you can get a better feel for each school's campus environment.
Failing To Visit Enough Nursing Schools
You will never get an accurate idea of what the campus looks like simply by watching online videos and reading brochures. You should visit each nursing school you are thinking about applying to and try to visit while classes are in session. This will give you a sense of what it would be like to attend school every day.
While you are visiting, speak to with students who are already enrolled in the program. Be sure to ask about the instructors, the course load and whether or not they like the program.
Schedule an appointment to meet with an admissions representative, financial aid representative, and other administrations to ask any questions you may have pertaining to your educational requirements.
Ignoring The True Costs Of Attending Nursing School
Although every nursing school has its own tuition and expenses costs for room, board, books, and supplies, it is important to know how much you will be paying every semester. Information regarding financial aid benefits may be vague and confusing.
While one school may provide total financial assistance, another may offer disbursements from student loans and others may offer grants and scholarships. It is important to understand the difference because grants and scholarships do not have to be repaid while loan disbursements have to be repaid.
When you are ready to embark on a nursing school journey, do not let others make the decision for you. Picking the top nursing schools to attend requires plenty of consideration so you will be able to avoid these mistakes. So, take the time to make a sound choice.