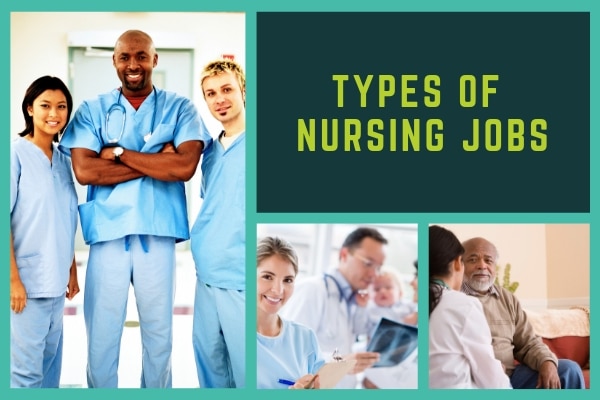 Finally. The years of nursing school are almost over. You are nearing graduation and now it's time to start your career. Your school may offer job placement or you may want to check out your choices to see what types of nursing jobs are available in your area.
Fortunately, nurses are in high demand so finding a job should be fairly easy. Local hospitals continue to expand and grow to accommodate the ever growing population. New medical facilities are being built.
Your education level and experience determine different nursing jobs you are eligible for. We will go over some of the nursing jobs available and the education level needed.
Types of Nursing Jobs
These are the different types of nurses that you will find most commonly. They aren't mutually exclusive so you could be an RN while also being an APN.
RN (Registered Nurse)
A registered nurse has either a bachelor's degree or associate's degree in nursing. They work in hospitals, doctor's office and help to treat patients.
LPN (Licensed Practical Nurse)
This is usually the first stage of nursing. An associate's degree is necessary and an LPN needs licensed. An RN will supervise them. They can give shots, check vital signs and administer medicine.
NP (Nurse Practitioner)
Most nurse practitioners work under the guidance of a physician. You will find more and more who are taking on the role of physician. They can prescribe medication, diagnose diseases and start treatment plans. This might be a good position for someone who may want to be more independent without having all the education that a physician needs.
Travel Nurse
If you love to travel, this would be the perfect type of job for you. Most jobs are temporary and can be anywhere in the world. You would need the same education as an RN and would perform the same tasks.
Home Health Nurse
A home health nurse will care for patients in their home. Patients could include people with mobility or developmental issues, or seniors. If you love working with people but don't like to work in a hospital setting, this could be perfect for you.
NICU (Neonatal Intensive Care Unit Nurse)
You will need special certification and the same degrees as an RN. An NICU nurse cares for newborns that are premature or critically ill.
School Nurse
If you enjoy working with children, you will work in a school and help children who become sick or injured during school hours. You will also promote good health strategies and techniques for student and staff alike.
Psychiatric Nurse Practitioner
A psychiatric nurse specializes in assisting patients and helping them to master their mental illnesses. You will also handle crisis intervention and therapies while working closely with a treatment team to help patients live a more productive life.
Labor/Delivery Nurse
You will welcome newborns in the world and care for mothers during the childbirth. You can administer medications and monitor contractions and labor progress. You may continue caring for the mother and baby after birth as well.
Staff Nurse
A staff nurse can work in many different settings. Some of the places to work include rehabs, outpatient facilities, critical care and psychiatric facilities. They supervise RNs, LPNs and other medical staff workers.
When searching for your employment, there are low stress nursing jobs and there are ones that have you running from the beginning of the shift until the end. Find a job that suits your personality and find what you love.
You've worked hard to get your degree, now it's time to research for the best nursing jobs available.