Are you looking for a job that allows you to serve others while also providing financial stability and satisfaction? If so, then look no further than the amazing opportunities available in Licensed Practical Nurse (LPN) jobs! As an LPN, you will have the opportunity to make a real difference in people's lives while earning a decent salary. In this article, we'll explore why these positions offer such incredible rewards both professionally and personally.
Let's start by exploring what exactly an LPN does. An LPN is responsible for providing basic nursing care under the supervision of registered nurses or other medical personnel. This can include monitoring vital signs, administering medications, dressing wounds, collecting specimens from patients, and more. A successful LPN must be able to work quickly and accurately under pressure, as well as possess strong interpersonal skills and empathy towards their patients.
Finally, let's discuss why an LPN job is such an amazing career choice. Not only do these positions provide excellent compensation with good benefits packages; but they are also incredibly rewarding on a personal level. Working as an LPN gives one the chance to directly help people who need it most—the elderly, disabled individuals, and those dealing with chronic illnesses. It's truly a special feeling when your effort has made someone else's life better!
Overview Of LPN Jobs
Licensed practical nurse jobs are a vocation that offers a meaningful way to fulfill one's purpose in life. Practical nurses, also known as vocational nurses, offer their expertise and care to patients of all ages who may require nursing assistance or wound care. With the increasing demand for medical care across the country, this exciting career path provides an ideal opportunity for those wanting to make a difference.
The median salary for a practical nurse is around $45,000 annually depending on location and experience level. This makes it an attractive option for anyone looking to get into the nursing field without having to obtain additional degree credentials. Additionally, there are numerous opportunities available with flexible hours and job security which help ensure financial stability over time.
A practical nurse job offers more than just money however; its satisfaction comes from giving comfort and reassurance to those needing help through difficult times. For many individuals, entering this profession allows them to contribute to society while furthering their own nursing career goals at the same time. It's no wonder why so many people find licensed practical nursing such an amazing job!
Training And Skills Required
Serving others is an amazing job, and licensed practical nurse jobs are no exception. To become a successful LPN, there are certain training and skills required.
First of all, good communication skills are essential for any healthcare professional; it's important to be able to effectively communicate with patients and other members of the healthcare team. Licensed practical nurses must also understand how to accurately document medical histories and provide direct care in residential care facilities or home settings. An active license from their state board of nursing is required as well.
Patient care should always be the top priority for any LPN in order to ensure quality outcomes for them and their families. This means that attention to detail and technical knowledge about treatments, procedures, medications, and diseases are fundamental qualities needed by all healthcare workers. Additionally, compassion, empathy, and interpersonal skills are key traits necessary in providing compassionate patient-centered care.
With the right education, experience, and qualifications, becoming a licensed practical nurse can give you access to a rewarding career helping those who need it most. Transitioning into the subsequent section on school-based positions will further explore opportunities available to aspiring LPNs who have already completed their program requirements.
School-Based Positions
School-based positions are a great way for licensed practical nurses (LPNs) to gain experience in the healthcare field. Working with children and young adults is both rewarding and challenging, as LPNs must be well-versed in both providing medical care and emotional support. In many school districts, an LPN may work directly with infants or toddlers up through high school students depending on the job duties assigned. Job descriptions vary slightly from district to district but typically involve providing medical treatments, monitoring daily activities, responding quickly to medical emergencies, and keeping accurate records of patient information.
The responsibilities of an LPN position in a school setting can include:
* Providing infant care services such as diaper changes and feedings
* Monitoring vital signs such as temperature, height/weight measurements, blood pressure readings
* Assisting teachers by helping students manage their medications
* Implementing memory care strategies for older students who require special attention
These types of positions offer valuable insight into working with patients at various stages of development while fulfilling the needs of the local community. Furthermore, LPNs employed within a school system will have access to invaluable resources that can help them enhance their skillset even further. Overall, this type of employment provides necessary assistance for those in need while also allowing individuals to grow professionally.
Home Care Positions
The journey of a licensed practical nurse is full of exciting opportunities. From the traditional bedside nurse to private duty school nurses, there are many career options available in-home care. Vital signs and health assessments are just some of the daily tasks that an LPN will be responsible for. They may also help with developing a care plan, assist patients with their daily living activities, and work in specialty clinics or travel jobs as well.
Licensed practical nurses have become increasingly important members of healthcare teams due to their specialized training and experience. In addition to providing care directly to patients, they often play an integral role in coordinating patient services throughout multiple settings such as nursing homes, private homes,  and hospitals. With so many potential roles within homecare positions, LPNs can find rewarding careers no matter where their interests lie.
These experienced health care professionals bring much-needed support to both families and individuals by offering comprehensive medical attention tailored to each individual's needs. As more people turn towards home care for skilled nursing assistance, it opens up even more doors for those interested in pursuing a career as a Licensed Practical Nurse (LPN). By doing so, these dedicated individuals can make an impact on not only the lives of their patients but also on the wider healthcare community.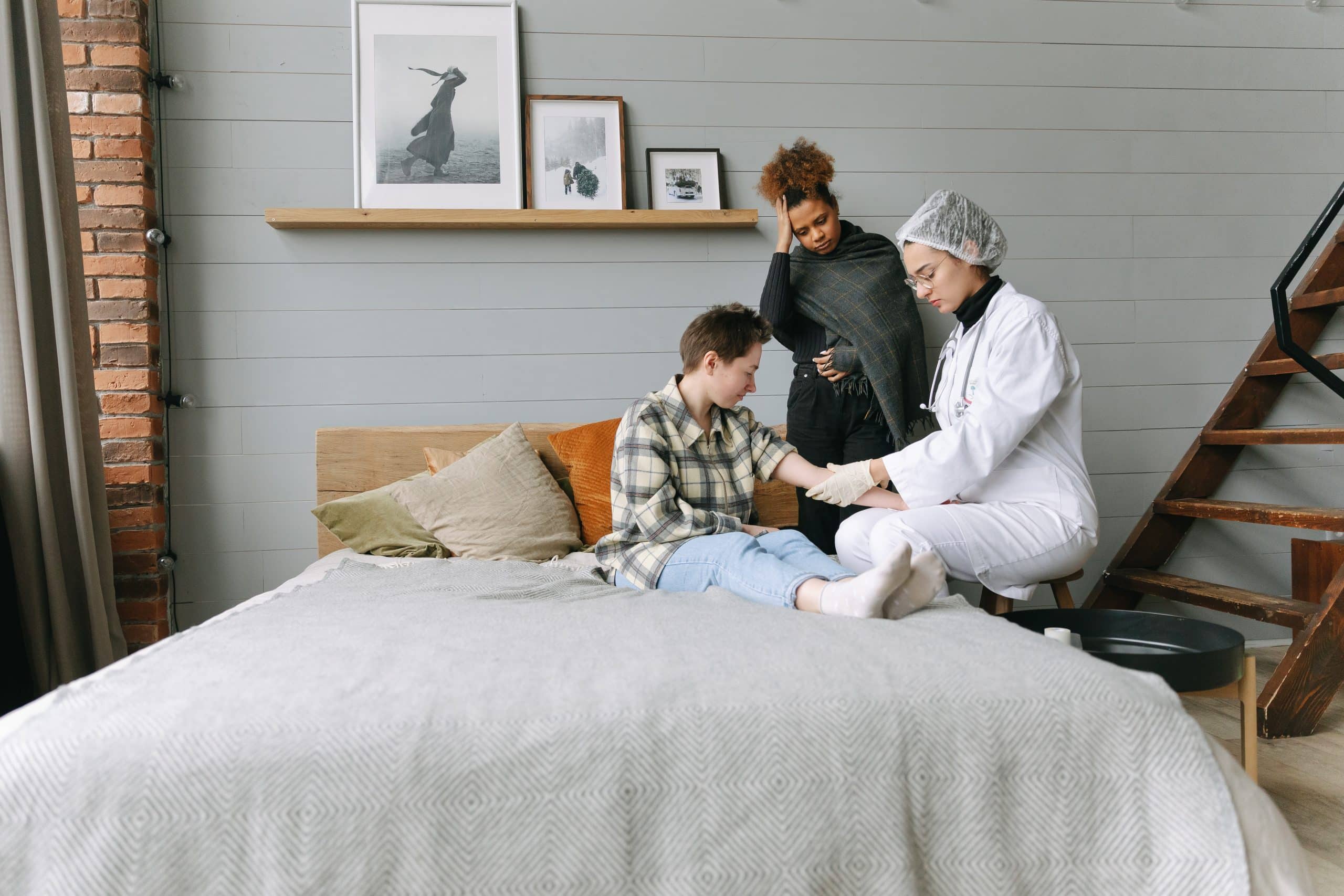 Nursing Home Roles
Nursing homes provide a unique level of care for the elderly and those with special needs. Licensed practical nurses can be found in these nursing homes, providing basic and skilled care to residents. The quality of care provided by LPNs is invaluable, as it helps extend life expectancy and creates long-term relationships between staff and patients.
LPNs who work in nursing homes are responsible for caring for elderly patients under the direction of registered nurses or doctors. They must monitor vital signs, administer medications, take medical histories, perform routine tests and treatments, educate families on healthcare topics, assist with daily living tasks such as bathing and dressing, manage physical therapy programs, document patient information effectively, observe changes in health conditions and report them to RNs or physicians immediately. Furthermore, they must provide emotional support for their patients that have difficulty adapting to their new environment or dealing with certain issues related to aging or other health conditions.
The most important role that an LPN plays in a nursing home is providing high-quality care to its residents. This means having the knowledge and skills necessary to give accurate assessments of each person's condition; understanding how various diseases affect individuals differently; being able to communicate effectively with other healthcare professionals; staying up-to-date on current procedures; advocating for patient rights; and ensuring safety protocols are followed at all times.
Here are five key elements when considering roles within nursing homes:
Knowledgeable about different diseases & illnesses
Understand varying effects on individuals
Effective communication with other healthcare professionals
Up-to-date on current procedures & protocol
Advocate for patient rights & ensure safety standards
In summary, licensed practical nurse jobs offer amazing opportunities to serve others while utilizing one's specialized training in a highly rewarding career path. Their expertise provides excellent benefits not only to individual patients but also to entire communities—especially those with large populations of seniors and people with disabilities who require constant attention from experienced practitioners like LPNs. With rehabilitation centers often following closely behind a stay at a skilled nursing facility, there is no shortage of opportunities for dedicated individuals looking to make meaningful contributions through their service as an LPN!
Rehabilitation Centers Work
Working as an LPN in rehabilitation centers is like a breath of fresh air for those who seek to make a difference. It's a great opportunity to use one's skills and knowledge while providing much-needed care and support. Rehabilitation facilities are specifically created to help people with long-term medical needs or short-term injuries recover quickly and efficiently. Life Care Centers of America, Pioneer Healthcare Services, Field LPN CCS Healthcare, and other healthcare providers offer excellent services to those looking for specialized care.
When becoming an LPN at a rehabilitation center, the basic travel nursing requirements may apply depending on the facility you choose to work for. High-paying travel nursing jobs can be found when working in this field; however, these positions often come with additional responsibilities such as managing patient flow, training staff members on protocols, developing treatment plans, and helping patients reach their goals safely and effectively. Additionally, most jobs require some form of experience prior to being hired due to the complexity of dealing with different types of patient issues that arise daily.
The rewards associated with working in a rehabilitation center extend beyond just monetary compensation; they also include forming meaningful relationships with patients during difficult times in their lives – something that many licensed practical nurses take pride in doing each day! As we transition into discussing hospital duties next, it is important to remember that there are many opportunities out there for individuals interested in making a positive impact through healthcare.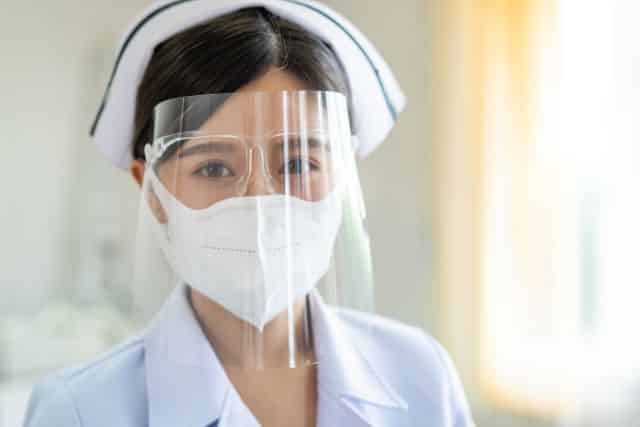 Hospital Duties
After learning about rehabilitation centers, let's explore the duties of a Licensed Practical Nurse (LPN) in the hospital setting. LPNs have an array of responsibilities and perform countless administrative tasks to ensure patients receive quality care. On any given day, they may be responsible for providing personal hygiene services such as bathing, dressing, or grooming patients. Additionally, common hospital duties include taking vital signs and monitoring patient conditions.
Another important role that LPNs play is being part of the larger healthcare team by working alongside nursing personnel, physicians, dieticians, and health coaches while also coordinating treatment plans with insurance companies. For those looking for more dynamic opportunities, there are travel LPN jobs available where you can work on-site at various locations throughout your career. In this line of work, you could find yourself offering direct patient care in acute care facilities like urgent care or emergency rooms – all depending on your skillset!
No matter which path you choose, it's clear that licensed practical nurse jobs offer incredible opportunities to serve others and make a real difference in people's lives each day. As we move on to exploring the tasks required for urgent care settings next, let's take some time to appreciate how diverse these roles are within the healthcare field.
Urgent Care Tasks
Did you know that approximately 2.7 million licensed practical nurses (LPNs) are currently employed in the U.S.? As an LPN, you play a vital role in providing healthcare to patients who need it most—in their time of greatest need. Here's what you should expect when working as an LPN for medical or urgent care facilities:
Provide patient and family education about life insurance policies, current license requirements, and hospice care options
Administer additional care services like wound dressing changes and tube feedings
Follow all lpn nurse job description school protocols with experienced nurses on-site
Clean and maintain all healthcare equipment according to established procedures
In addition to offering quality healthcare services, many employers also provide employee discounts at nearby stores or restaurants. Working as an LPN can be both financially rewarding and emotionally satisfying knowing you are helping others in their moment of need. And speaking of helping others – let's talk doctor's office responsibilities next!
Doctor'S Office Responsibilities
Licensed practical nurse (LPN) jobs are amazing opportunities for those who want to make a difference in the lives of others. Working as an LPN involves providing comprehensive care for patients, from diagnosing illnesses and administering medications to communicating with other healthcare professionals. In addition, licensed practical nurses can be part of a collaborative care model that involves working alongside physicians or Bayada Home Health Care staff to provide star treatment to their patients.
Genie Healthcare is a leader in the healthcare industry which values the experience of its LPNs and encourages them to become integral parts of its community of nurses. This type of recognition helps promote growth within the organization while strengthening relationships between members. Furthermore, it allows LPNs to feel more connected and secure when caring for patients – even if they're undergoing cancer treatment – as they know they have the support they need.
By choosing an LPN job at Genie Healthcare, one will join a team dedicated to providing quality care and comfort for all patients under their care. With such an important role comes immense responsibility; however, this is balanced by having access to cutting-edge technology and resources necessary for delivering personalized service. Thus, not only does one get the satisfaction of helping people during difficult times but also provides them with limitless potential for professional development as well.
As such, working at Genie Healthcare offers both personal fulfillment and career advancement opportunities that allow individuals to maximize their full potential within a rewarding environment. By joining this unique team of caregivers, one can look forward to making meaningful contributions towards improving patient outcomes through compassionate nursing practices – something that no emergency room assignments could ever replace!
Emergency Room Assignments
Licensed Practical Nurses (LPNs) play an essential role in the healthcare world, providing a critical level of care and support during emergency room assignments. Working night shifts or second shifts as part of their normal duties, LPNs must be prepared to handle any situation that arises while on duty. Salaries for this type of work vary by city, but they can range anywhere from $30,000-$70,000 depending on experience and skill level.
LPNs are also regularly assigned to rehabilitation facilities and assisted living centers where they provide additional levels of care to residents. In these types of settings, nurses have more opportunities to develop patient relationships which can lead to greater job satisfaction overall. Additionally, since many LPN jobs involve providing round-the-clock care and supervision to patients, they often become invaluable members of the facility's team.
From long hours in the ER to caring for individuals in residential settings, licensed practical nurse jobs that offer unique challenges that appeal to those looking for meaningful work with real rewards. With excellent pay potential and rewarding day-to-day experiences, it is no wonder why so many people choose this career path when considering a new professional endeavor.
Labor & Delivery Aid
Licensed practical nurse jobs provide amazing opportunities for nurses to make a difference in the lives of those who are ill or in need of medical care. From basic nursing care in healthcare facilities and nursing homes, to providing aid during labor and delivery, there is an opportunity for every type of LPN job. The hours per week can range from part-time to full-time depending on the employer's needs.
Those interested in working with residents in assisted living or independent living communities will have the chance to improve their quality of life by providing quality care. A clinic LPN job allows you to work within various types of clinics such as family practice, pediatrics, and urgent care centers. You may even find that some employers offer flexible scheduling options so you can continue your education while still gaining experience.
No matter what type of facility you choose, becoming an LPN provides you with unique challenges each day as well as the satisfaction of knowing that you're making positive impacts in people's lives. With patience, dedication, and commitment to helping others, licensed practical nurse jobs are truly rewarding experiences. Aspiring toward pediatric care assignments is just one way for a dedicated nurse like yourself to keep learning new things about health and wellness while positively impacting patients' lives.
Pediatric Care Assignments
Working as a licensed practical nurse (LPN) is like being the conductor of an orchestra. You are in charge of leading and guiding the healthcare providers that you work with, ensuring that each patient receives the best possible care. Every day brings new challenges, yet it's incredibly rewarding to help patients heal and improve their quality of life.
The yearly salary for LPNs can range from $30,000 to $60,000 depending on experience level and location. The average salary is around $42,000 per year according to the Bureau of Labor Statistics. Common employers for LPNs include hospitals, nursing homes, and home health agencies. Many employers even offer employer matches when employees contribute funds toward their retirement savings plans.
Pediatric Care Assignments are one of the most important roles played by LPNs in providing comprehensive medical care to children of all ages. As a caregiver about treatment options and helping families manage chronic conditions or acute illnesses, they must be aware of vital signs such as heart rate so they can complete forms with rate information accurately. When working with pediatric patients, having patience and understanding is key to establishing trust between caregivers and patients which will ultimately result in better outcomes for everyone involved.
High Paying LPN Jobs Opportunities
Licensed Practical Nurse (LPN) jobs are amazing opportunities for those seeking a career in health care. Not only do they allow you to provide compassionate and skilled nursing services to patients, but these positions also come with competitive salaries and great benefits packages.
One of the best ways to find high-paying LPN jobs is by taking advantage of sign-on bonuses offered by many employers. For example, some hospitals offer a sign-on Bonus for full-time employees that can range from $1,000 – $5,000! Not only is this an excellent way to start your healthcare career, but earning a higher salary as an LPN can open up alternative career paths going forward.
You could use the extra money earned to pursue specialized certifications or further education in order to take your career to the next level! With all of these options available, it's no wonder why so many people choose Licensed Practical Nursing jobs as their primary source of income.
The possibilities are endless when choosing a rewarding career path as an LPN. Whether you're looking for a new challenge or just want to make a difference in someone else's life – there has never been a better time than now to explore what licensed practical nurse jobs have to offer!
Alternative Career Paths For An LPN
For those seeking to become an LPN, there are many alternative career paths available. Many of these jobs come with flexible hours and days per week, varying from part-time or on-call hours to full-time 40-hour shifts. Employer preference can vary depending on the job and location, but having recent experience is always beneficial.
Here are a few examples:
1. Home Health Care – Working in home health care requires providing personal assistance for clients in their homes. Hours may include nights and weekends as well as call times during certain days of the week.
2. Medical Assistant – As a medical assistant, you will assist physicians by performing basic clinical tasks such as taking vital signs and performing electrocardiograms (ECGs). You'll typically work between 30-40 hours per week plus some overtime when needed.
3. Skilled Nursing Facility – If you're looking for a more traditional nine-to-five type position, working at a skilled nursing facility could be the ideal choice for you! Hourly wages tend to be higher than other types of healthcare positions due to the demand for nurses that specialize in long-term care settings.
4. High-Paying Cities – Some cities offer much higher salaries than others; spring city is known for its high-paying salary figures for most healthcare professionals including LPNs! This makes it an attractive option if you're willing to relocate your family and take advantage of potential tax benefits associated with living there.
Health insurance options also exist which allow LPNs to enjoy extensive coverage while they provide quality service to those who need their help most. With so many opportunities available now is the perfect time to explore all of them and decide where best suits your needs!
Benefits Of Being An LPN
Becoming an LPN offers many distinct benefits. As a licensed practical nurse, you have the rewarding opportunity to help people every day and make a difference in their lives. In addition, there are other advantages such as job security, competitive salaries, flexible schedules, and advancement opportunities.
The job security of being an LPN is one of its most attractive features. Nursing shortages across the country mean that demand for experienced nurses, as well as nursing assistants, will continue to rise over the next decade or longer – making it easier to find long-term employment in this field. Plus, with more elderly citizens requiring healthcare services than ever before, hospitals and healthcare facilities need qualified "care to patients" professionals like LPNs now more than ever!
Competitive wages also draw many people into pursuing a career as an LPN. According to the U.S. Bureau of Labor Statistics (BLS), the median salary for nursing aides was approximately $45K per year in 2019 – meaning that even entry-level positions offer competitive pay rates compared to other jobs out there. Furthermore, depending on where you work and your level of experience, you could potentially earn far higher wages than what's mentioned above! Plus, many employers offer generous benefit packages including paid vacation time, sick leave, health insurance plans, and even retirement plans too!
LPNs also enjoy greater flexibility when it comes to scheduling. Unlike some occupations which require you to stick strictly to a 9-5 routine each week; Licensed Practical Nurses typically get more freedom when deciding how they'd like their shifts structured around their lifestyle needs. This makes it much easier for those looking for part-time hours or alternate shift patterns such as night duty or weekend working days. Additionally, if you're interested in furthering your education while maintaining your current position; many employers offer tuition reimbursement programs enabling employees to gain additional qualifications without having to sacrifice their existing roles within the organization!
As an LPN professional, you can rest assured knowing that along with job security come excellent potential growth opportunities both upwardly within organizations and laterally through exploring different specializations within nursing disciplines like gerontology or pediatrics etcetera. So whether it's gaining new skill sets or advancing your role by taking up additional responsibilities at work; being an LPN opens doors towards fulfilling personal ambitions whilst providing invaluable service to others simultaneously!
Frequently Asked Questions
What Is The Job Outlook For LPNs?
The Bureau of Labor Statistics lists nursing as one of America's fastest-growing occupations with employment projected to grow by 12% from 2018–2028. This represents more than 371,000 new positions added — a much faster rate than other professions across all industries. In addition to this level of growth, nurses also enjoy competitive salaries and benefits packages plus excellent workplace security because they are often in high demand even during economic downturns.
Given these favorable conditions, becoming an LPN has never been so promising! Aspiring professionals can look forward to ample opportunities in hospitals, long-term care facilities, home health agencies, and private practices. With proper training and education requirements fulfilled accordingly — such as obtaining licensure through state boards or completing specialized certifications — there is potential for advancement into managerial roles or furthering studies toward registered nurse status down the line.
In short: if you're looking for rewarding career prospects with plenty of room for growth and development, then consider taking your first steps on the path toward becoming an LPN today! Not only will you be part of a valued workforce making meaningful differences in people's lives every day but you'll also benefit from greater stability overall throughout your professional journey ahead.
What Is The Average Salary For An Lpn?
An LPN's salary depends on many factors such as where they work and which state they live in. Generally speaking, though, most LPNs in the US earn between $25-35 per hour or around $45,000-$60,000 annually. This can vary depending on experience level and location but it's still competitive pay compared to other professions.
On top of their regular wages, there are also benefits associated with being an LPN including health insurance coverage, paid time off, retirement plans, and more. Furthermore, since the job outlook for nurses is growing at a faster rate than other jobs in the healthcare industry, it's expected that salaries will continue to rise over time as well.
Overall, becoming an LPN provides a steady income plus potential for growth and added bonuses like health insurance – making it a great option if you're looking for stability and fulfillment in your career!
Are There Any Specialties An LPN Can Pursue?
Are there any specialties an LPN can pursue? The answer is yes! Licensed Practical Nurses (LPNs) have the opportunity to specialize in a variety of fields, each offering their own unique challenges and rewards. Here are just a few examples:
Gerontology – Caring for elderly patients with compassion, providing individualized care plans based on patient assessment and medical history.
Oncology – Providing comfort care for cancer patients undergoing chemotherapy or radiation therapy, as well as educating them about disease management and treatment options.
Pediatrics – Working closely with children from infancy through adolescence to ensure they receive comprehensive health care services that meet their physical and emotional needs.
Neonatal Care – Supporting newborn babies and their families during this critical time period, including assisting in the development of appropriate feeding schedules and helping parents learn how to properly take care of their child's needs.
Women's Health – Assisting women throughout all stages of life, helping them make informed decisions concerning birth control options, reproductive health concerns, mental health issues, etc.
Pursuing one or more specialized areas as an LPN is an excellent way to expand your knowledge base and increase your professional value within the nursing field. You'll gain experience working with different types of patients while developing new skills that will help you serve others at the highest level possible. What's more, many opportunities exist for those who wish to continue their education by obtaining additional certifications in specialty areas such as geriatrics or obstetrics/gynecology.
So if you're looking to further develop your career as an LPN, exploring available specialties is a great place to start! With nearly endless possibilities out there waiting for you—from pediatrics to neonatal care—you're sure to find something that speaks directly to your passion for serving others.
What Kind Of Continuing Education Is Available For LPNs?
Continuing education is an essential part of any career path and licensed practical nurses (LPNs) are no exception. Taking the time to stay up-to-date on new techniques, treatments, and technology can make all the difference for those working in this field. As a nurse, you have a duty to care for your patients with skill and compassion – never settling for 'good enough' when it comes to their well-being. To that end, there are many opportunities available for LPNs looking to improve their knowledge base through continuing education courses.
From online training programs to seminars and conferences held by professional organizations like The National Association of Licensed Practical Nurses (NALPN), LPNs have access to plenty of resources designed specifically for them. These classes provide invaluable insight into best practices and new developments in healthcare as well as valuable networking opportunities. With so much at stake, it's worth taking advantage of every opportunity presented!
With some research and dedication, LPNs can easily find educational paths that help expand their skillset without disrupting their current work schedule or requiring too much financial investment. Investing in yourself is one of the most rewarding actions you can take; not only will it benefit you professionally but personally as well! Get out there and start exploring what options are available – you may be surprised at how far they go toward helping you reach your goals.
Is There A Way To Advance Professionally As An LPN?
Are there ways to advance professionally as an LPN? Absolutely! There are a variety of options available for continuing education, career growth, and advancement. All of these can help you build upon your current experience and knowledge in the medical field.
When it comes to professional development, here are some areas that may be beneficial:
Professional Facilitation:
Learning new skills or techniques
Increasing confidence in communication
Enhancing problem-solving and critical-thinking abilities
Continuing Education Courses:
Networking with other professionals in your field
Obtaining certifications related to nursing practice
Exploring specialty areas within healthcare such as gerontology or pediatrics
With so many possibilities at hand, you have the ability to customize your professional journey based on what works best for you. You could choose to specialize in only one area or expand your learning into multiple disciplines. The goal is to equip yourself with skills that empower you to take charge of your career path while serving others through compassionate care.
Pursuing this type of proactive approach allows you to stay abreast of industry trends, keep up with emerging technologies and gain valuable insights from seasoned mentors who understand the profession inside out. It also gives you the opportunity to explore different roles within the organization, allowing for more opportunities for promotion down the line. So why not make use of these resources now – seize every chance to grow professionally!
Conclusion
The job of a Licensed Practical Nurse is an amazing one. It offers so many opportunities for growth, both professionally and emotionally. As an LPN, you have the chance to make a real difference in people's lives every single day.
Symbolically speaking, this job can be compared to a tree growing from seedling to full bloom – it starts out small with basic nursing skills but over time blossoms into something more beautiful and complex as knowledge grows. With continuing education available and potential specialties to pursue, there are endless possibilities for growth within the profession. The job outlook is also very good right now, meaning that those who take on the challenge of becoming an LPN will likely find plenty of successful job prospects ahead of them.
Overall, being an LPN is not only rewarding work; it's also financially beneficial too! With competitive salaries and room for advancement, I believe any nurse would agree that becoming an LPN was one of the best decisions they ever made!